Model 98

Here are several different views of My Tippmann Model 98.
Stock in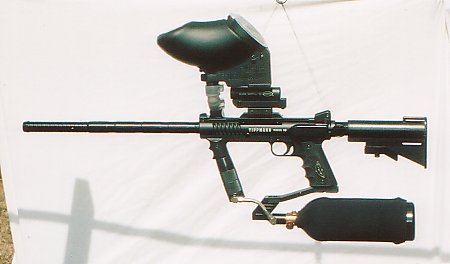 Stock out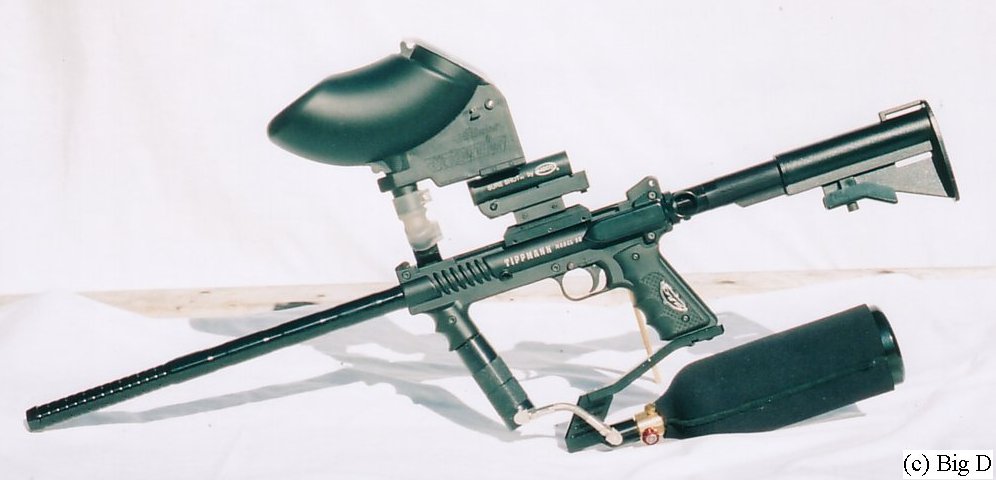 In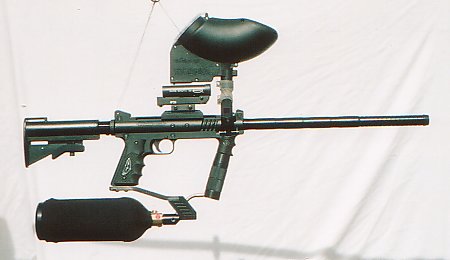 And out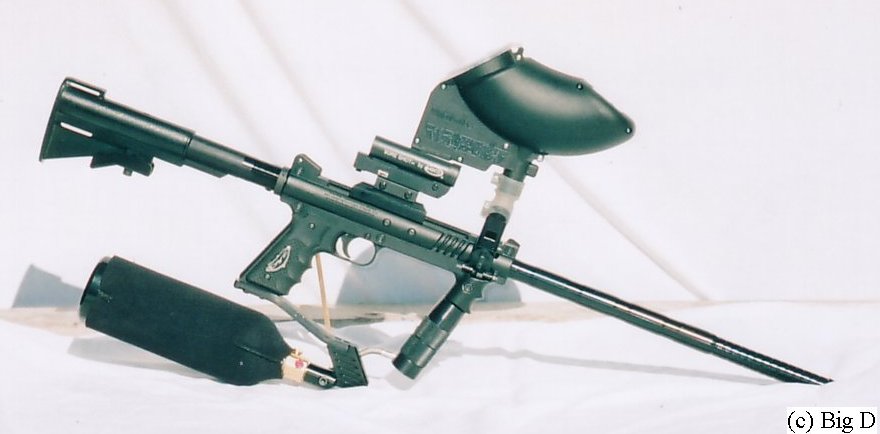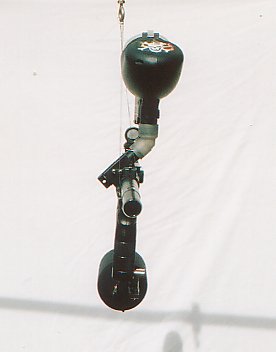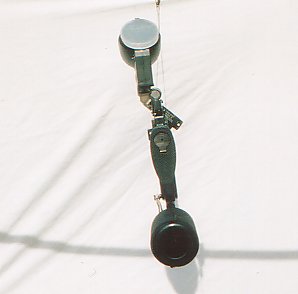 This picture is with the stock collapsed.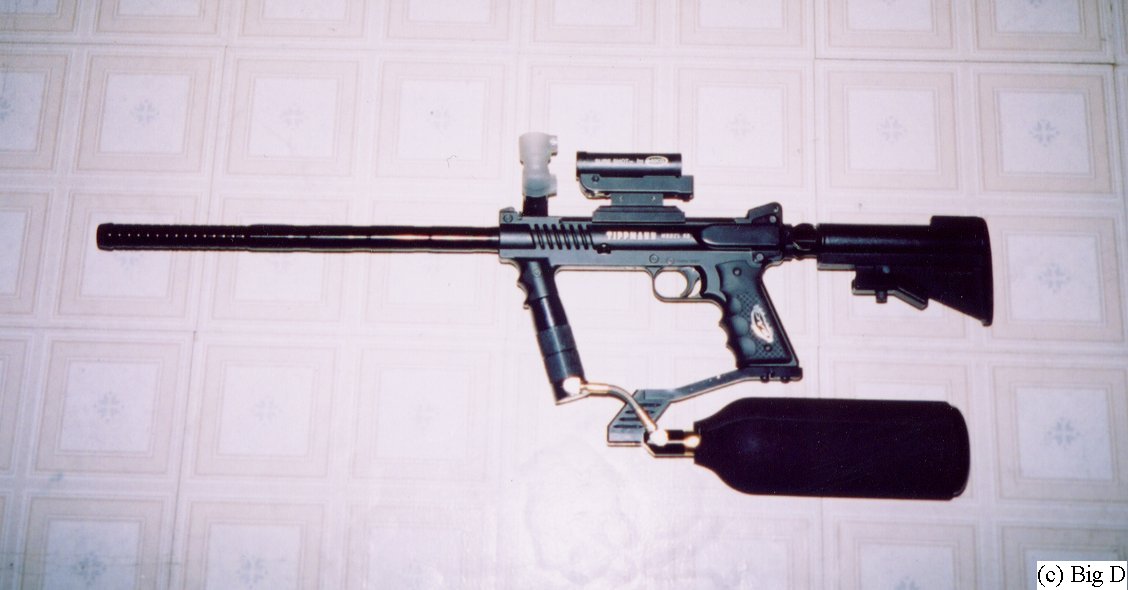 This is one of my most prized possessions. On it is a 16 inch Armson Stealth barrel, power feed,Sure Shot red dot sight on a raised sight rail, rocket cock, 3 position collapsable stock, Tippmann expansion chamber, Psycho Ballistics drop forward, DYE sticky grips, and a 20 ounce CO2 tank with Smart Parts on/off and neoprene cover. Inside, it has a 32* venturi bolt, and just recently polished internals. As far as barrels go, I have the stock barrel, the stealth, and I have the flatline barrel. The gun is awesome. The most recent upgrade is a home-made butt padd for the stock. If you own one you know that the hard plastic can be less than forgiving at times. So, I solved that problem myself.
This is my model 98 with the stock fully extended.
Model 98 with flatline barrel